SYDNEY — China slapped restrictions on the sale of gallium and germanium this week, in a move that is likely a tit-for-tat response to American efforts to restrict chips from partners and allies to Beijing.
Both metals are increasingly used in making computer chips because they can handle higher voltages than silicon. They are particularly notable for the defense sector due to their importance in the manufacture of Active Electronically-Scanned Array (AESA)) radars and some electronic warfare systems.
"In order to safeguard national security and interests, with the approval of the State Council, it is decided to implement export controls on items related to gallium and germanium," China's Ministry of Commerce and its General Administration of Customs (GAC) said July 3 in a joint statement. The restrictions take effect on August 1.
How big an effect will this have on defense, intelligence and related applications? "We doubt these moves add additional supply bottlenecks for U.S. defense primes, but they will spur more efforts to develop alternative sources of these metals," analyst Byron Callan of Capital Alpha Partners wrote in a note for investors.
Raytheon's LTAMDS, SPY-6, "Ghost-Eye" radars and Next Generation Jammer, Northrop Grumman's TPY-5,, Lockheed Martin's Q-53 and other radar products all use Gallium nitride (GaN) chips, Callan noted. Saab Group, Leonardo and Thales also use GaN chips.
The benefits of using GaN can be impressive. Raytheon has said that it can increase an existing radar's range by 50 percent, improve its ability to discriminate between different kinds of targets or increase the volume it can search five-fold. It also can improve the reliability of these complex systems.
The US Geological Survey's "Mineral Commodities Summaries 2023" says no gallium has been produced in the US since 1987, but there is at least one US source that refines imported and recovered gallium from imports and scrap. China accounted for 98% of global low-purity gallium production, but the report notes that gallium metal "imports decreased substantially from those in previous years (since 2019) because higher tariffs were placed on China's gallium exports to the United States." Some estimates say roughly half of all gallium is imported from China.
It looks as if germanium will be harder for China to affect with the new export restrictions. It already "is included in the Defense National Stockpile, and DoD has a recycling program to recover it from older equipment," Callan notes.
Also, there is a Canadian refinery which produces it from zinc concentrates mined in Alaska and Tennessee. A zinc smelter in Clarksville, Tenn., produced germanium leach concentrates. A company in Utah produced germanium wafers for solar cells used in satellites from imported and recycled germanium. Also, a refinery in Oklahoma recovered germanium from industry-generated scrap and produced germanium tetrachloride for the production of fiber optics, the Geological Survey's report says.
Callan does argue that "there is a longer-term risk for companies that are major defense contractors and who also are major exporters of aerospace products to China. Why would China continue to buy commercial products from companies if those companies use cashflow and technology to develop defense products aimed at deterring and defeating China's military?"
This all takes place in the shadow of China's dominance in the production of so-called rare earth minerals, many of which aren't that rare but are difficult to refine in environmentally safe fashion. Rare earth minerals such as nickel, manganese, cobalt and aluminum oxide are often produced in China using "leaching ponds" which can produce toxic and radioactive wastes. China used its control over rare earth minerals to punish Japan in 2010 after Japan seized the captain of a Chinese fishing boat, sparking worldwide concern about the supply chain.
Australia is the world's fourth largest producer of rare earth minerals and has at least 20 percent of the global reserves of the minerals. The Lynas company here owns a major rare earth mine in Western Australia and the world's largest rare earths processing plant in Malaysia. The company won a $120 million USD contract with the Pentagon in 2021 to build a commercial heavy rare earths separation facility in Texas.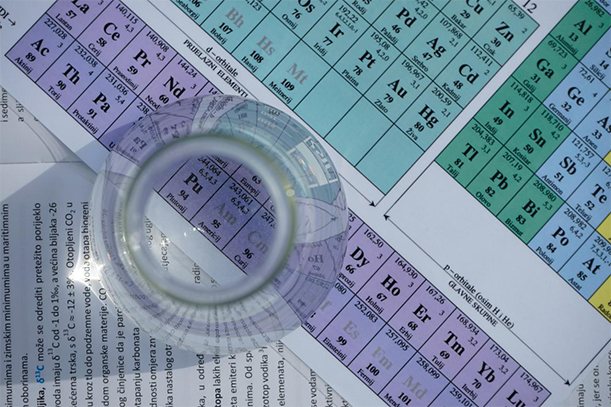 Source:https://breakingdefense.com/2023/07/china-strikes-back-against-decoupling-restricts-two-rare-minerals/