Europe's plan to slash Russian fossil fuel imports and accelerate renewable energy production will test its ability to find the minerals, metals and other components that are needed for a dramatic shift to clean power.
The plan, outlined by the European Commission Wednesday, would speed the continent toward a historic transition to wind and solar energy, while diversifying its sources of natural gas and expanding energy efficiency.
But it could come at a high cost.
The rapid switch to renewables will depend on Europe's ability to mine or import the materials that are needed for clean energy technology, like copper, lithium and cobalt. And it comes as supply chains strain against rising demand for renewable energy globally.
"What we're talking about doing is going from variable cost volatility on hydrocarbons to fixed-cost volatility on transition metals and minerals, going from the limitations on European domestic capacity to produce hydrocarbons to limitations on European domestic capacity to manufacture and deploy full value-chain renewables," said Kevin Book, managing director of ClearView Energy Partners LLC.
"These are risk-shifting choices, and a lot of the details will matter," he added.
The plan builds on a package of legislation that would reduce Europe's greenhouse gas emissions 55 percent by 2030 and reach net zero by midcentury. It aims to accelerate renewable energy to 45 percent of the E.U. energy mix by 2030, up from 40 percent now. That would bring total renewable energy generation to more than 1,200 gigawatts within eight years.
If the E.U. achieves its near-term targets, the European Commission estimates that it would cut two-thirds of its current gas imports by the end of this year, with a goal to end them completely well before the end of the decade.
"Today, we are taking our ambition yet to another level to make sure that we become independent from Russian fossil fuels as quickly as possible," said European Commission President Ursula von der Leyen.
Some experts say more details will be needed to determine whether those plans are achievable.
Europe could face shortages of the materials needed for its clean energy transition, or risk forming new dependencies on unsustainable suppliers, according to a recent report commissioned by the metals industry group Eurometaux and written by the Belgium-based research university KU Leuven. It found that the E.U. target of zeroing out emissions by 2050 would require around 35 percent more copper and aluminum than it consumes today, and around 45 percent more silicon — a key component in solar panels. At the same time, lithium demand could grow by 35 times, to more than 800,000 tons, and as much as 26 times more rare earth elements will be needed. Cobalt and nickel demand could rise by 330 percent and 100 percent, respectively.
Those materials are needed to produce electric vehicles, batteries, wind turbines and solar panels — all of which are key to meeting Europe's ambitious emissions-cutting targets.
An international energy strategy, also released yesterday, acknowledged those supply chain risks.
"While the EU is determined to end its dependence on Russian energy, it is equally determined to avoid new dependencies in the future," the strategy states. "As demand for fossil fuels decreases, increased demand for raw materials, including rare earths and metals could lead to new supply challenges in the course of the energy transition."
The E.U.'s plan comes as the world pushes closer to the temperature limits that scientists say could lead to irreversible climate impacts. Rising seas, greenhouse gas concentrations, and ocean heat and acidification all reached record highs last year, according to an annual report released yesterday by the World Meteorological Organization.
United Nations Secretary-General António Guterres responded to the report by calling for a massive infusion of renewable energy.
"We must secure, scale up and diversify the supply of critical components and raw materials for renewable energy technologies," he said, pointing to how raw materials and supply chains for renewable energy technology are concentrated in a handful of countries.
"The renewable age cannot flourish until we bridge this vast chasm," he added.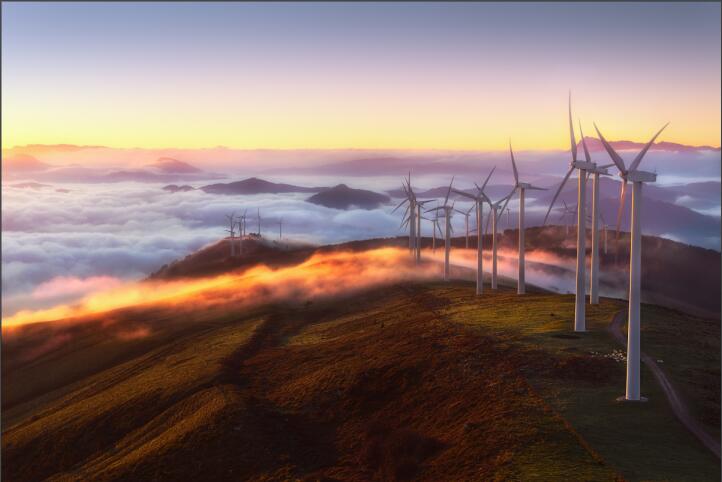 Source: https://www.scientificamerican.com/article/europes-historic-clean-energy-plan-faces-a-mining-problem/