Japanese company's new magnet to help makers ward off supply chain snags
TOKYO -- Hitachi Metals is working with manufacturers to develop motors for electric vehicles that use fewer rare earth metals, which are largely obtained from China, Nikkei has learned.
The listed subsidiary of Hitachi aims to replace magnets that use neodymium, the strength of which plays a crucial part in making high-performance motors. Hitachi's alternative magnet is expected to boost supply chain resilience.
China is said to have a 90% share of the global neodymium market. Magnets also use dysprosium, another rare earth metal that can be mined at low cost in China, which Japan relies on for the metal. Dysprosium is added to increase heat resistance.
The company is now developing ferrite-based magnets, which are about one-fifth the price of the neodymium magnets and made mainly from widely available iron oxide.
Until now ferrite magnets have not been used in EV motors because their strength -- which affects motor output -- is only about one-tenth that of neodymium magnets. Hitachi Metals has devised a way to position and populate ferrite magnets in EV motors to increase motor-rotation speed and achieve the same maximum output as their neodymium counterparts.
Motor weight and size will remain unchanged, and the cost of each magnet per unit weight will be one-fifth to one-tenth that of a neodymium magnet. This could ultimately reduce motor costs.
Hitachi Metals will introduce a new motor structure using ferrite-based magnets to manufacturers of motors, automobiles and heavy machinery with the aim of having them incorporated into future motor designs. It will also apply for a patent and increase the supply of ferrite magnets.
Company sales hit 136.2 billion yen in the fiscal year ending March 2022, mainly from businesses using both ferrite and neodymium magnets.
Neodymium magnets were invented in the 1980s by Masato Sagawa, a former employee of Sumitomo Special Metals, which was later absorbed by Hitachi Metals. Motors using this magnet are used in a wide range of industries including EVs, wind-power generation and robotics.
The company will add alternative products to its lineup in case a stable supply of neodymium magnets cannot be maintained due to supply chain disruptions.
The global market for neodymium magnets is expected to grow to $3.19 billion by 2027, up 36% compared with 2020, according to research company Global Information. If the rapid expansion of EV markets leads to competition for neodymium magnets, Japanese companies may face higher costs as well as the risk of a supply chain dependent on China.
Rare earth metal shortages have emerged as a concern due to the increasing popularity of EVs. The International Energy Agency predicts that in 2040 demand will be 3.4 times that of 2020. Automakers are now rushing to develop ways to eliminate or reduce the use of rare earth metals.
Since 2006, China had taken moves to prioritize its own industry in the supply of rare earth metals through export quotas and tariffs. In 2010, the nation restricted supply to Japan after a collision occurred between a Chinese fishing boat and a Japan Coast Guard patrol boat off the Japanese-controlled Senkaku Islands, which China claims and calls Diaoyu.
In 2012, Japan, the U.S. and Europe filed a complaint to the World Trade Organization, claiming that China's export restrictions were unjust. The organization demanded correction in 2014, which led China to eliminate export quotas and export taxes in 2015 .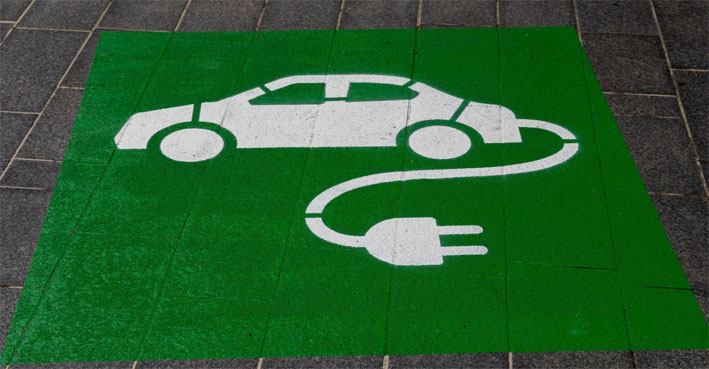 Source: https://asia.nikkei.com/Business/Materials/Hitachi-Metals-developing-EV-motors-with-less-China-rare-earths