LONDON -- Resource-rich Mongolia is positioning itself as an alternative to China in supplying minerals used in the renewable energy sector but needs help from foreign investors to develop the necessary mining infrastructure, its deputy prime minster says.
"We will be one of the main players [in critical minerals], I'm sure, but it will take time," Amarsaikhan Sainbuyan told Nikkei Asia while in London to celebrate 60 years of U.K.-Mongolian diplomatic relations. "The Mongolian government is open for all kinds of investments and partnerships."
Minerals such as copper, nickel, lithium and cobalt are crucial for manufacturing battery-powered electric vehicles, as are rare-earth metals that largely come from China.
The National Geological Office of Mongolia had registered reserves of 61.4 million tons of copper and 3.1 million tons of rare-earth minerals as of July 2022. Last year, Southern Mongolia's Oyu Tolgoi mine -- one of the world's largest known copper reserves -- received approval to begin underground operations.
Sainbuyan said unlocking Mongolia's "huge potential" to supply minerals crucial for the green transition would require help from foreign investors in developing environmentally friendly and energy-efficient mining technology.
"A country like Germany, or European or Western producers, they are interested in securing the raw materials, especially in critical mineral and rare-elements metals," as they seek to reduce their dependence on China, he said. "We have to capitalize" on this interest.
Several high-level German visits have been planned to discuss cooperation on such matters, he said. Germany, a leading vehicle maker, has been eyeing Mongolia's potential for over a decade, co-founding the German-Mongolian Institute for Resources and Technology.
When German Chancellor Olaf Scholz welcomed Mongolian Prime Minister Oyun-Erdene Luvsannamsrai to Berlin last October, he said Mongolia would be "an important partner" for "many raw materials" in Germany's diversification strategy but emphasized that concrete projects need to be identified.
Mining accounted for roughly a quarter of Mongolian GDP in 2021 and 29.6% of budget revenues, according to the Extractive Industries Transparency Initiative. The pandemic slowed activity, but now is the time to "pick up," Sainbuyan said.
Corruption allegations over coal exports to China by a state-owned enterprise led to demonstrations in December. Investigations are ongoing and several people have been arrested.
Sainbuyan said the government is committed to fighting corruption. "This is the main concern of the government, to reduce poverty and stop corruption," he said.
Wedged between Russia to the north and China to the south, landlocked Mongolia faces limitations on export routes for coal -- a factor that could also affect its ability to ship strategic minerals. Despite strong interest for coking coal from the likes of India, South Korea, Japan and Europe, China will remain its main coal market because of "limited access," Sainbuyan said.
The government has been building and upgrading infrastructure to better connect the country, mainly through industrial railway links to China and Russia.
"Unfortunately, because of the geographical location, we have limited access and exit -- either we have to go to Russia or to China and export," Sainbuyan said.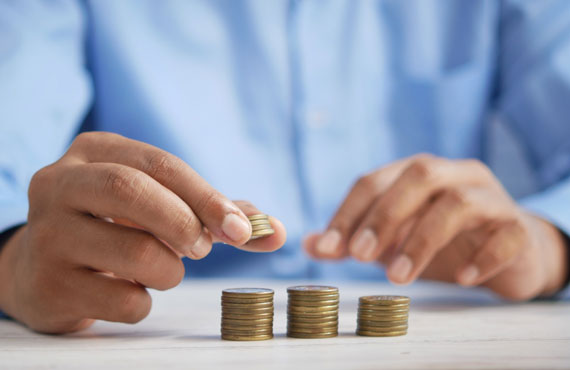 Source:https://asia.nikkei.com/Business/Materials/Mongolia-seeks-foreign-help-to-produce-minerals-used-for-Evs