According to Noveon Magnetics Inc., rare earth magnets are at the heart of electrification, and the Texas-based company's EcoFlux magnets are poised to change the way the world is electrified.
The company says magnets are needed for nearly all high-tech, low-carbon technologies, including motors used to power electric vehicles to renewable energy technologies in biogas and landfill sites as well as to solar, wind and hydropower.
According to Adamas Intelligence, Toronto, global consumption of neodymium (NdFeB) magnets grew by 18.1 percent in 2021 and is forecast to increase by a compound annual growth rate of 8.6 percent through 2035. This increase will be supported by double-digit growth from electric vehicles and wind power, translating to comparable demand growth for the rare earth elements neodymium, praseodymium, dysprosium and terbium these magnets contain.
With sustainability in mind
Noveon takes what it calls a sustainable approach to magnet production through a process that reduces waste and removes hazardous byproducts while producing a superior magnet.
The company says less than 1 percent of rare earth magnets are recovered or recycled. But its magnet-to-magnet recycling technology hopes to tap into the estimated 600,000-ton supply of these end-of-life magnets.
Noveon originally was founded as Urban Mining Co. and rebranded to Noveon in 2022.
"We were very much focused on how a recycling business model may actually be proved out," CEO Scott Dunn says. "For us, that focus very quickly became rare earth magnets"
In addition to the circularity aspects, Dunn says the geopolitical and supply chain risks associated with these materials are areas of focus for Noveon.
The company developed novel magnetic products and processes in 2012, and the first magnets using grain boundary engineering and recycling technology were produced commercially in 2014. It then set up a pilot plant in Austin, Texas, in 2016.
In 2018, it began construction on a commercial site in San Marcos, Texas, with initial magnet production capacity installation starting in 2020. That was followed shortly by an investment from the U.S. Department of Defense (DoD) of $28.8 million. In making the investment, the DoD said NdFeB magnets are essential components for many of its programs that enable miniaturization and high performance of guidance, propulsion and power systems.
Partnering with OEMs and recyclers
The start of this year saw Noveon commissioning its San Marcos site and developing partnerships to close the loop on rare earth magnets. Dunn says these materials cannot be avoided and that Noveon can help to reduce mining for these materials and aid in the movement toward a high-tech, low-carbon future.
scott dunn
Photo courtesy of Noveon
Dunn
He says Noveon is a magnet manufacturer first with unique product and process capabilities. "What is especially unique about our technology is it's actually material agnostic, but it is what allows us to even use recycled inputs and still deliver the performance that a customer requires," Dunn adds. "But it absolutely is essentially inventing a recovery economy for these materials, which otherwise has not existed."
Dunn says rare earth elements used in electronics and other products typically are lost in the shredding process that occurs during recycling.
Noveon is working to design "an infrastructure or a retrofit on an existing recycling infrastructure" that involves ferrous and nonferrous recyclers and incentivizes magnet recovery prior to shredding.
Dunn says Noveon has developed relationships with original equipment manufacturers, including collecting all the rotor subassemblies from about eight Toyota Motors plants in North America, and recyclers in North America. The company is teaching its raw material suppliers how to disassemble items to facilitate rare earth magnet recovery.
He adds that the supply-demand imbalance broadly for these materials is so significant that pricing is likely to grow. As Noveon proves its recovery model, Dunn says pricing will increase, encouraging additional recyclers to recover rare earth magnets.
Producing highly engineered products
Noveon has commercialized a novel manufacturing process that can deliver engineered, specified products to its customers, Dunn says, adding, "These are very systems-level products; these are far from the commodity level."
Noveon's process is unique, Dunn says, because it does not involve hydrometallurgy, pyrometallurgy or solvent extraction. "We're basically bringing all that [incoming] material into a very controlled characterized batch" that goes straight into the magnet manufacturing process.
The company is recycling rentable electric scooters, for instance, recovering the aluminum and lithium-ion batteries, as well as the wheel's rotor that contains a magnet. Noveon also is recycling hard disk drives from data centers and rotors from automotive assembly plants as in the case of Toyota.
a man at a machine in a plant
Photo courtesy of Noveon
Inside the Noveon plant
"We're actually physically getting magnetic material from these types of material streams. Everybody else is basically throwing chemistry at recovery … and they're going to be producing some sort of an oxide," Dunn says.
He adds that doing so requires energy and has an environmental impact. The oxide material more than likely will have to be sold back to China, Dunn says, therefore "you didn't solve the problem" of establishing a domestic supply chain for this material.
Compared with other companies that are targeting the recycling of rare earth magnets, he says Noveon has an advantage because it's building magnet products under the moniker of Ecoflux rather than producing oxides. "We're not building commodity rare earths using basically off-the-shelf chemistry."
He says Ecoflux magnets deliver the performance required for various end-use applications while being conscious of the supply chain and the environment.
Its M2M technology uses recycled magnetic material as feedstock to produce EcoFlux magnets that maintain consistent composition and exhibit superior performance tailored to a customer's specification, Noveon says.
"What we're doing is basically eliminating all of this upstream that is unavoidable in terms of preparing oxides and metals and alloys and mining the earth and figuring out how to take that directly into a magnet manufacturing process," Dunn says.
As a result, EcoFlux magnet production is more than 90 percent more energy-efficient than traditional manufacturing and reduces CO2 emission by 11 tons per ton of magnet produced, according to the company.
In addition to rare earth magnet production, Noveon supports the design and assembly of large-scale, advanced components and magnetic assemblies. The company says all the processing steps, from the development of magnetic alloys to coating and magnetization through assembly and final inspection, are conducted in its San Marcos plant.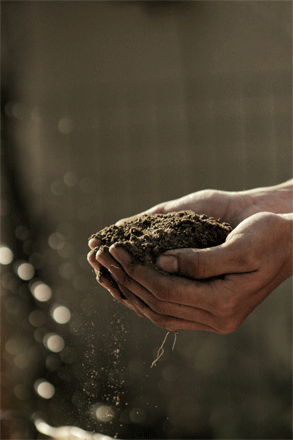 Source: https://www.recyclingtoday.com/news/noveon-targets-rare-earth-magnet-manufacturing-using-recycled-material/