CHARLESTON, W.Va. (WCHS) — Lawmakers in West Virginia are working to get the popular social media app TikTok banned from state government-owned devices.
Senate Majority Whip Ryan Weld wrote a letter to Gov. Jim Justice asking him to put out an executive order to ban TikTok on government-owned devices and networks.
Monday, Weld worked with West Virginia State Auditor J.B. McCuskey to ban the app from his office. Other offices in the state have followed suit, including the governor's office.
"The good news is my cyber security team banned this app a long time ago," said Justice during Tuesday's COVID briefing.
Weld said he believes it's not enough to leave this issue to individual offices and believes it is a serious security threat. He also said that both Chinese-owned apps TikTok and WeChat should be put on the ban.
"It doesn't really take a great leap logically to see that China might have an interest in what's going on in West Virginia," said Weld.
At least 14 states and counting have already banned TikTok from government-issued devices and networks. Weld said West Virginia might be of interest to China because of its rare earth metals.
Tech businesses have been drawn to the state due to the metals, which are essential to manufacturing things like cellphones and electric cars. They've recently been found in acid mine drainage from coal sites in the state. Weld believes the area could be seen as competition to China, which mines most of the world's rare earth metals as of now.
"Where are these mining sites that are being refined to use rare earth elements?" said Weld, on examples why the Chinese government might want West Virginia data. "What are our operations here? What are the prospects we have to carry out that work?"
According to Weld, this is just one example of the serious threat that China poses to West Virginia. He said his eight years of experience as an Air Force Intelligence Officer gives him some knowledge about foreign threats.
"I also know, because of that experience, that a large part of those attacks originate in China," he said.
Justice said during his COVID briefing Tuesday that he plans to take action.
"I will submit a bill during the session to put in law that this app and all other apps owned by the Chinese government will be banned from our state government," Justice said.
This issue has been a concern for both the Trump and Biden administrations. Trump banned TikTok by executive order in 2020. Biden then reversed the ban when he took office, but is currently trying to work out a deal with the companies to limit U.S. data to China.
As for opposition - -the American Civil Liberties Union did not support Trump's move to ban the app in 2020, saying that it was a violation of free speech and the data the app collects is not much different than what American sites like Facebook and Google collect. It's unclear if its stance is the same here, and Eyewitness News was unable to reach it for this story.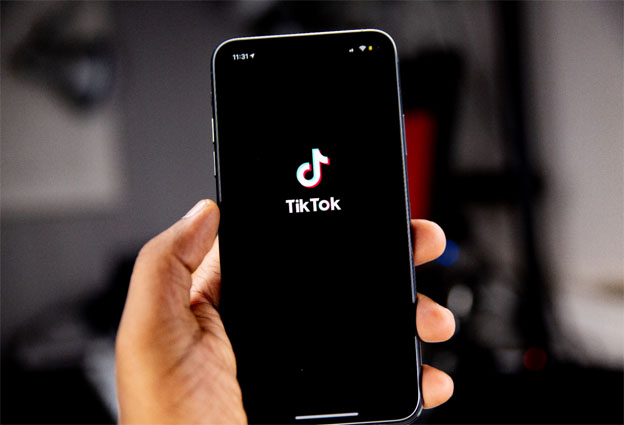 Source :https://wchstv.com/news/local/bill-anticipated-for-tiktok-ban-on-state-government-owned-devices-in-wv