Turkey discovered a rare-earth reserve in the northwestern province of Eskisehir, which is estimated to contain about 694 million tons of rare-earth reserves, sufficient to cover the global demand for 1,000 years, Russian media Sputnik reported on Monday, citing Turkish media.
Although some questioned the accuracy of the data, many might think that the reported uncovering of a new large-scale rare-earth reserve could have certain impact on China's position as a dominant player in the global rare earths supply chain. However, it needs to be pointed out that the reality is that China currently is the only country in the world with a complete industrial chain for producing rare earths, a processing advantage that will not be simply diminished by uncovering of any amount of rare-earth reserves.
It is true that rare earth minerals are crucial raw materials that are widely used in producing electronic components for electric vehicles, motors and even advanced weaponry, but rare earth deposits are not a scarce global resource.
Some statistics showed China's rare-earth reserves led the world, accounting for around 37 percent of global reserves, with Vietnam, Brazil and Russia accounting for 18.33 percent, 17.5 percent and 17.5 percent, respectively, of global reserves.
Indeed, it is not the first time that giant rare-earth deposits have been found around the world. A study, published in the journal Nature in April 2018, said a rare-earth deposit found in Japan's waters, which contains 16 million tons of rare-earth minerals, according to media reports. However, the deposit hasn't been extracted, not because Japan doesn't want to, but because it doesn't possess the technology to do so.
China is well known for its advantages in the global rare-earth industrial chain, which is based on years of effort in terms of constantly developing processing technologies and accumulating experience in reducing environmental pollution.
The reason why the global rare-earth supply chain has mainly relied on China is because China has formed a complete industrial chain and has low-cost and low-pollution rare-earth processing capacity. Discovery of rare-earth reserve in the world will not affect China's position in the rare-earth supply chain.
Of course, China cannot completely let its guard down when it comes to safeguarding its advantages in global rare-earth supply chain.
With electric vehicles and other electronics products driving up global demand for rare earths, the importance of rare earths is becoming more prominent. The US has begun developing its own rare-earth supply chain.
Rare earth is an important strategic material, which is why China will pay more attention to the protection of rare-earth resources and the development of application technology in the future.
China still needs to continuously improve the competitiveness for its rare-earth sector through scientific and technological innovation to upgrade processing technologies, instead of mindlessly expanding extracting and processing of rare-earth minerals, which may consume the existing advantages.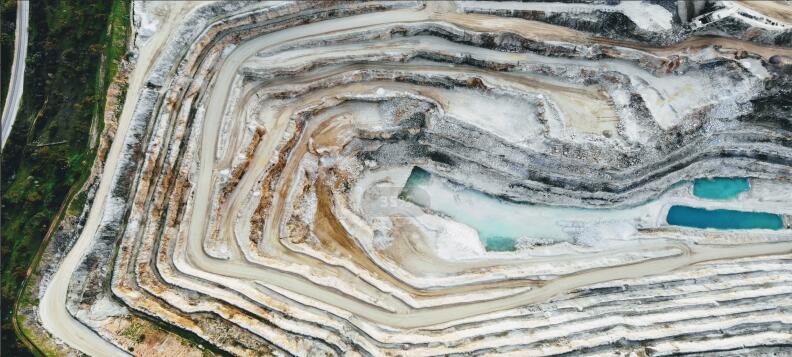 Source: https://www.globaltimes.cn/page/202207/1269844.shtml