The United States Department of Defense is investing US$120 million to fund a heavy rare earths separation facility to be owned and operated by Lynas USA LLC, a subsidiary of Australia-based Lynas Rare Earths Ltd. This facility is to be built alongside a light rare earths separation facility that is being co-funded by the Pentagon and Lynas.
"The U.S. Government's selection of Lynas for this strategic contract reflects our proven track record in Rare Earths production," said Lynas Rare Earths CEO and Managing Director Amanda Lacaze.
Owner of the Mt. Weld rare earths mine in Western Australia and an REE separation facility in Malaysia, Lynas was the first company in decades to commercially mine and process rare earths outside of China.
The two contracts with the Pentagon provide the company with US$150 million to fund a facility in the U.S. with the capacity to produce the entire suite of rare earths.
The distinction between light and heavy rare earths is primarily a function of the atomic weight of each element.
Most rare earth deposits contain some mixture of the 15 lanthanides, a group of elements in their own row near the bottom of the periodic table, plus yttrium and scandium, which are also often considered rare earth elements.
Light REEs make up the first eight elements of the lanthanide series. This subset includes lanthanum, for which the series gets its name; cerium, used for polishing high-quality optical surfaces; praseodymium, valued for its magnetic and optical properties; and neodymium, the main rare earth used in the neodymium-iron-boron magnets used in electric vehicle motors and wind turbine generators.
The remaining seven lanthanides are considered heavy rare earths, which are less abundant in most deposits and tend to be more valuable. This subgroup includes europium, used primarily in red and blue phosphors in televisions and computer monitors; terbium, used in high-temperature magnets and to create a green phosphor; and dysprosium, which improves the durability of magnets in EV motors and wind turbine generators. Yttrium, which is used in phosphors and metal alloys, is often grouped with heavy REEs.
While rare earths are not as uncommon in nature as their name suggests, they are very difficult to separate into the individual elements that are used in a wide range of high-tech, green energy, industrial, and defense applications.
China's dominance in mining and especially the separation of rare earths is the reason former President Donald Trump authorized the Pentagon to use Defense Production Act Title III funding to support the development of domestic supply chain of these suite elements critical to national defense and homeland security.
In 2021, DoD agreed to invest up to US$30 million of DPA Title III funding to help build a light rare earths separation facility to be developed and equally co-funded by Lynas.
Under the latest DPA Title III contract with Lynas, DoD will fully fund a heavy rare earths separation capacity to be developed alongside the light REE facility.
"The DoD's decision to fully fund the construction of the Heavy Rare Earths facility demonstrates the priority that the U.S. Government is placing on ensuring that supply chains for these critical materials are resilient and environmentally responsible, and as importantly, their confidence in Lynas' ability to execute, including access to quality feedstock and processing expertise," said Lacaze.
Following a detailed site selection process, Lynas says the rare earths separation facility is expected to be developed within an existing industrial area on the Texas Gulf Coast.
Feedstock for the Texas rare earths separation facility will be a mixed Rare Earths carbonate produced from material mined from Mt. Weld.
Lynas says it will also work with potential third-party providers to source additional feedstocks as they become available.
"This contract is an excellent example of Indo-Pacific cooperation to meet supply chain challenges and Lynas looks forward to collaborating with the DoD, the State of Texas and U.S. manufacturers as we progress our plans for the facility," said Ms. Lacaze.
Lynas anticipates the Pentagon-funded heavy rare earths facility in Texas will be operational by mid-2025.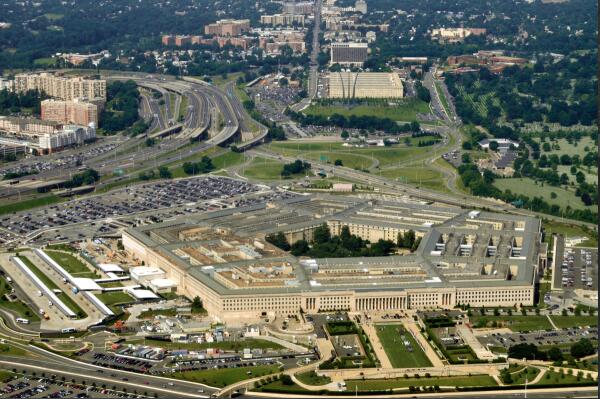 Source: https://www.metaltechnews.com/story/2022/06/15/tech-metals/lynas-rare-earths-lands-120m-dod-contract/971.html