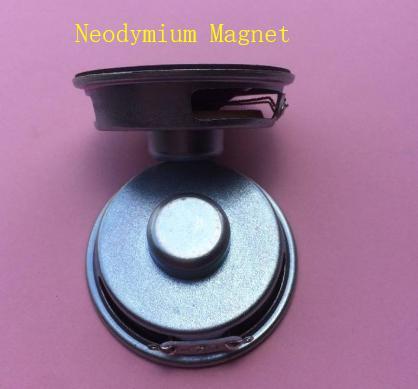 There seems to have been a quite a debate in the audio industry about the usage of ferrite magnets vs Neodymium magnets in audio speakers. Excellent audio systems have been –and continue to be made- with both magnet types.
Promotional materials from speaker manufacturers are great at explaining why Neodymium magnets produce such good sound, yet many audiophiles enthusiastically talk about –and continue to love- the sound output of speaker systems made with ferrite magnets.
So… which magnet is the better speaker magnet? The reason so many have debated this is that the decision depends on a number of factors. Is the speaker designed for home? Will it be installed in an automobile? Is the voice coil optimized for the magnet? How well are the other components matched? Are size and weight important factors?
Does the speaker use compression drivers? Compression drivers require a lot of power to drive the sound through an orifice -which might favor Neodymium magnets. But why not design a ferrite compression driver? It can be –and has been- done with both magnets.
Then what about small speakers –like the ones in mobile phones and headphones? These speakers have grown to be a big part of the electroacoustic market. What materials do they use? And why?
Do Automotive Speaker Designs Favor Neodymium? Or Ferrite?
Automotive speakers are usually designed to fit in tight automobile spaces. These spaces are often not ideal for the same design that would be placed in a home setting.The designer might have to make a 100 mm (4") woofer work in a car, but a home system might have a 200-300 mm (8-12") woofer. Concert systems are larger.Then the depth of the speaker might also factor into the equation. A smaller Neodymium magnet can help a designer make the speaker fit into a tighter envelope than a ferrite speaker would allow.
Factors That Favor Neodymium
Here are the traditional factors that affect a decision on which magnet to choose for a project:
Magnetic field strength,Coercivity (resistance to demagnetization),Miniaturization
Magnetic Field Strength
If a design is dependent on high magnetic field strength, it is best optimized by using a magnet with the strongest magnetic field.A strong magnetic field will lead to smaller dimensions in other parts of the design. For example, a stronger magnetic field leads to smaller motors, because now the motor can generate more torque in a smaller diameter than can be achieved by a magnet with a weaker magnetic field.